Natural Gas Price Analysis
For natural gas report week, September 16, 2021, prices continued their push higher as every month in the upcoming winter strip once again gained more than 30 cents over the prior week. While there's little agreement about winter forecast specifics, there's growing consensus that early cold could bring natural gas prices not seen since the winter of 2014. With prompt month prices remaining above $5, even after this week's 82 Bcf injection, it seems the market is laser focused on apprehension over projected storage shortfalls.
Looking Ahead…
With little more than six weeks left in injection season, which by the calendar ends on October 31 each year, EIA projections put end of season storage at 3,488 Bcf. Given current prices, it would be easy to infer winter disaster from that estimate. Here's where it's important to note, that deficit is only 231 Bcf less than the five-year average.
It would be reasonable to ask why prices are increasing the way they are. As prevailing wisdom around here (Huck) has it, the market is doing what it does simply because it can.
Nonetheless, there's good evidence that even given a rocky winter, the trend will fizzle. Look to CAL23 prices, EIA expectations, and trading analysis from CNBC if you need proof the natural gas sky isn't falling.
NOV21, settled at $5.382/Dth, up 31.0 cents
DEC21, settled at $5.492/Dth, up 33.4 cents
JAN22, settled at $5.564/Dth, up 34.8 cents
FEB22, settled at $5.472/Dth, up 37.0 cents
MAR22, settled at $5.101/Dth up 37.7 cents
APR22, settled at $3.827/Dth down less than a penny
October NYMEX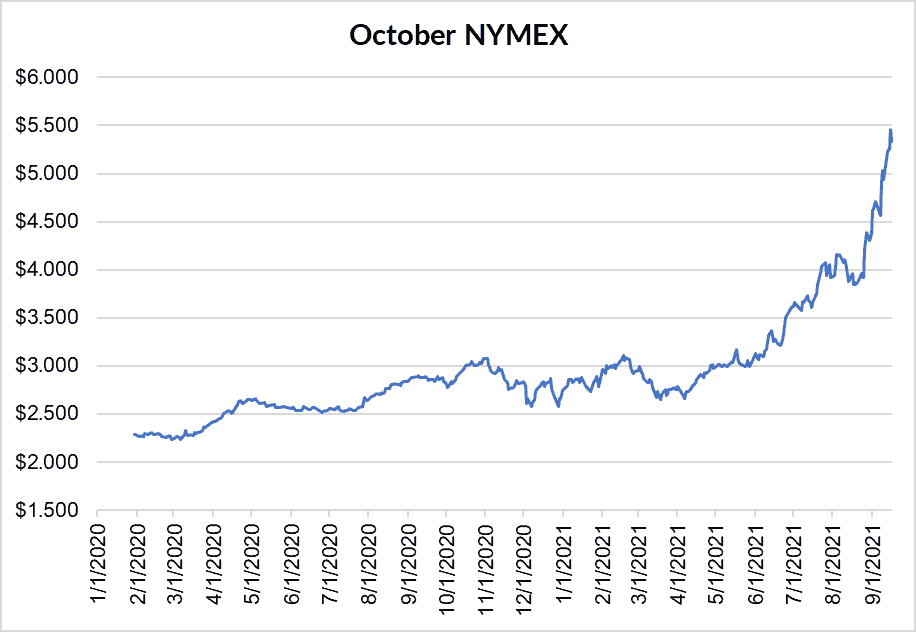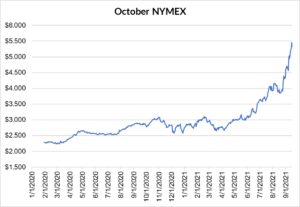 12 Month Strip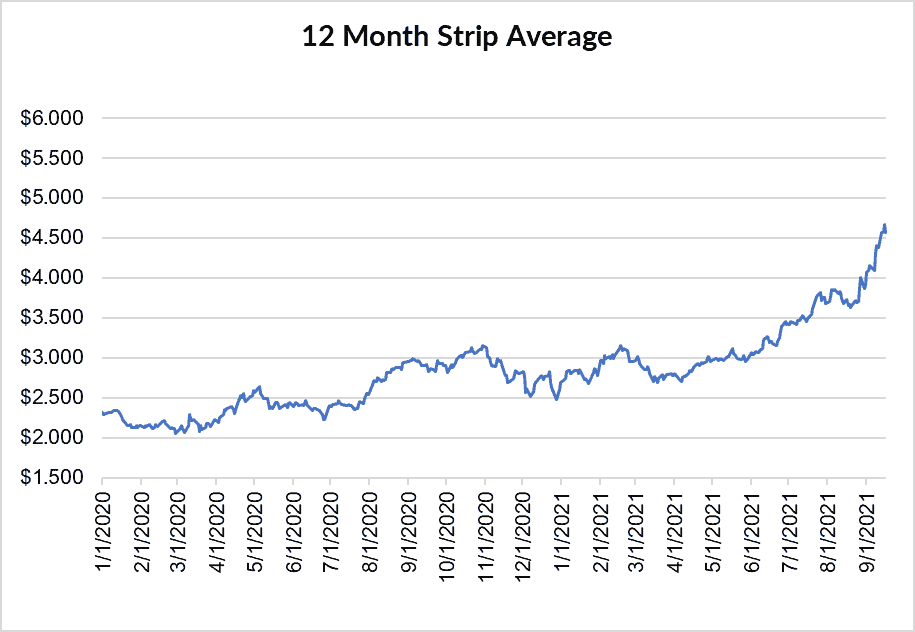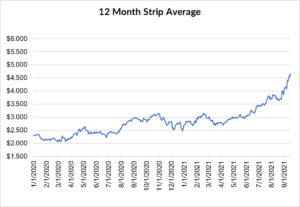 Seasonal Strips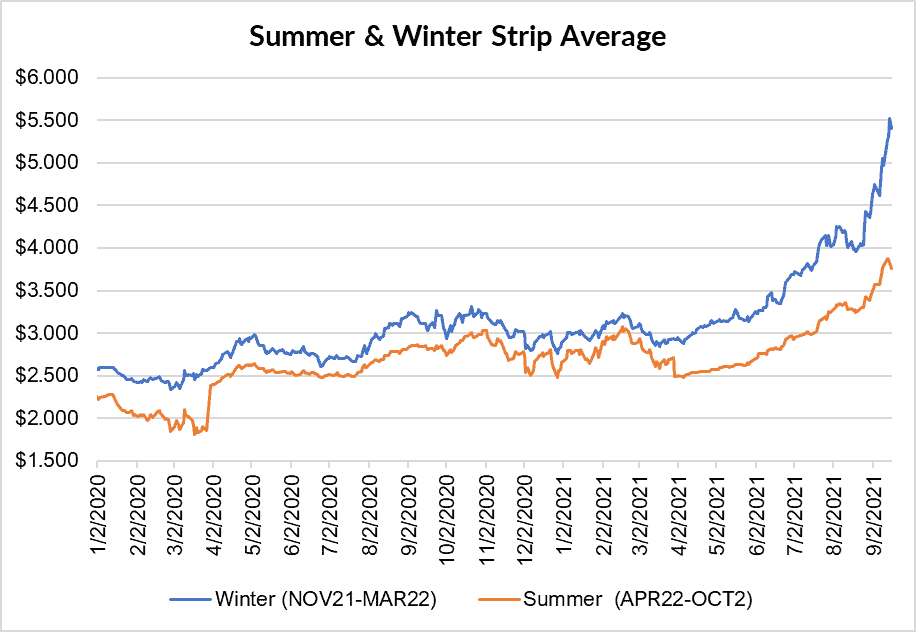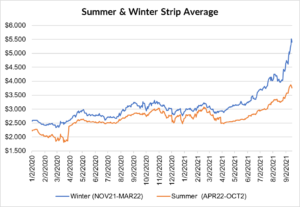 Calendar Year 2022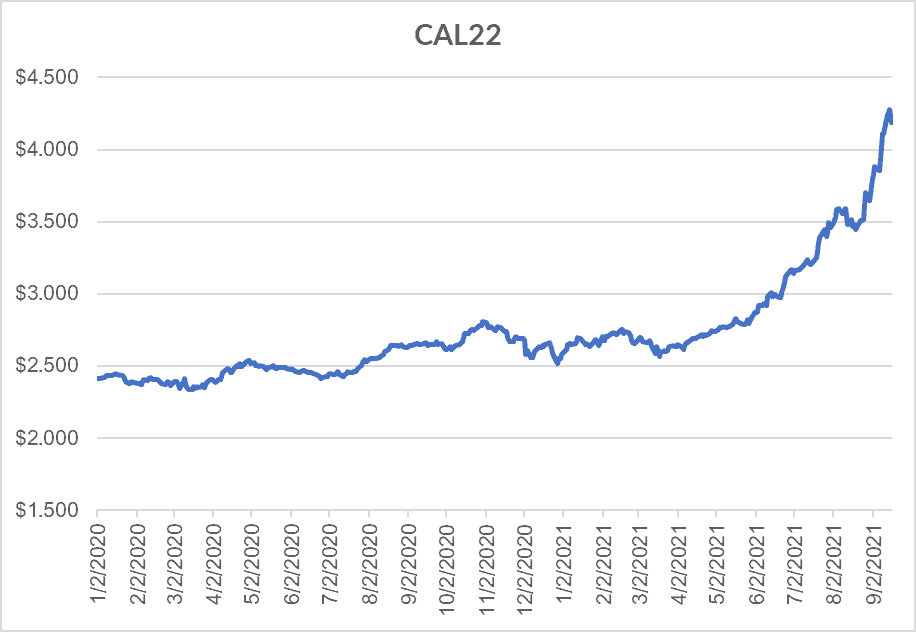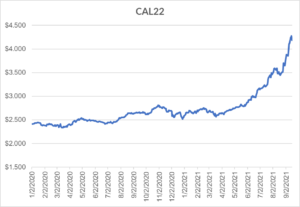 Calendar Year 2023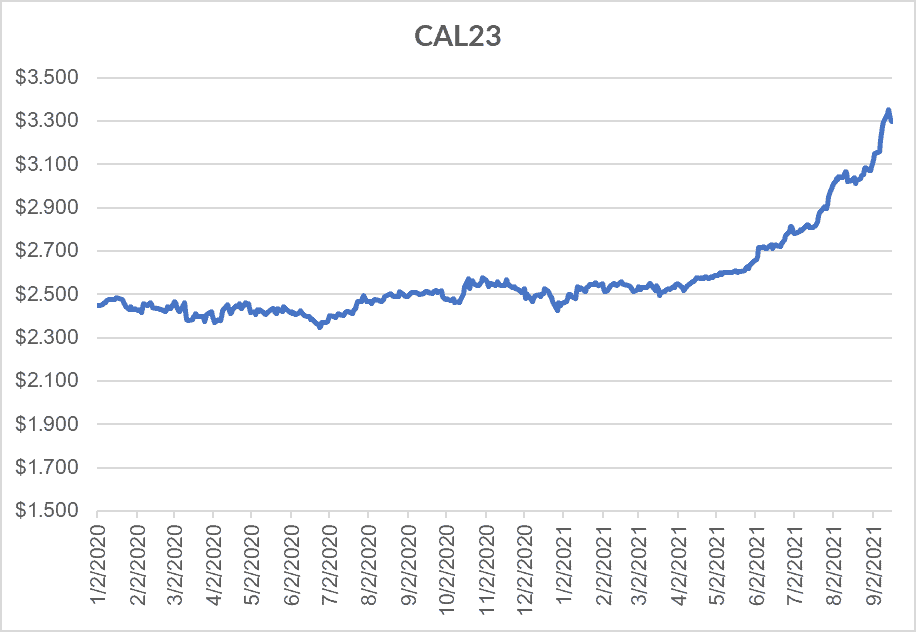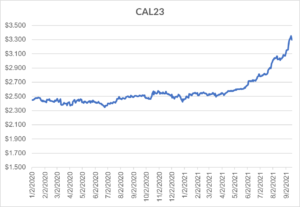 ---
If prices have you uneasy, give us a call. We can help you manage risk and navigate the current price volatility.
We can help you evaluate your current contract and explore your natural gas buying options. Call us at 866-646-7322 for a no-cost, no-obligation analysis today.