We Are
Alternative Energy Source
Alternative Energy Source began in 1991 as an Ohio natural gas marketing firm. Since then, we have grown into a comprehensive energy management company serving businesses throughout the United States.
As the energy market has changed, so has our approach to energy. The shifting demands confronting businesses require understanding the unique goals of each organization.
We look beyond simply securing the lowest price to find new ways to manage energy costs.
That's why Demand Response, PLC planning, Utility Invoice Management, Energy Efficiency and Commercial Solar programs are important tools for insulating against the risks posed by unanticipated spikes in energy prices. They are also effective ways to align corporate green-policy objectives with results.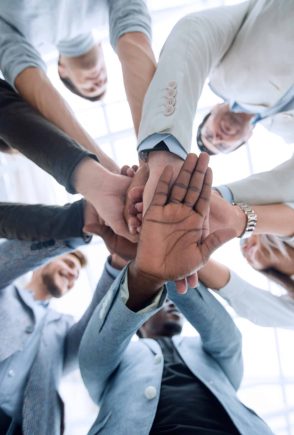 Value honesty and transparency?
So do we. Get straight talk and clear answers about your energy program. 
Numbers Speak for Themselves
We value transparency.
We also prioritize providing informed guidance free from behind-the-scenes ties to a specific supplier.
It's the least your business deserves.
There are many here-today-gone-tomorrow shops (such as large call centers) with the single objective of signing up as many customers as they can to meet an internal quota. They promise deals and discounts that will end up costing you more. These aren't energy experts and they definitely aren't interested in helping your business.
With over 100 years combined experience, it's safe to say we know the energy market. We have a passion for it. It's our mission to use that knowledge and experience to help businesses optimize their energy budget dollars and successfully meet their energy goals. 
It is important to us that we remain independent of any one specific supplier. You should be confident the guidance we offer is based on your best interests. So when we pursue a quote on your behalf, we submit it to multiple suppliers. It's how you know we aren't working to secure financial advantage for the supplier. It's also confirmation we aren't motivated by some behind-the-scenes kickback for pushing you toward a particular supplier.
We'll present you with quotes from a variety of suppliers and then walk you through your price and contract options. 
Once you have the facts necessary to make an informed decision, you select the contract that's best for your business.
We're not just another energy broker and we won't treat you like just another business. We began as a small, family-owned business and have grown through hard work and dedication to our customers. Those values have sustained our growth and have informed decades of experience. They remain central to the way we do business.