Budget Friendly Options and Financing
Power Your Business With Solar
When it comes to commercial solar power, 7 in 10 businesses say their customers expect them to get at least a portion of their electricity from renewables.
Throughout the last decade, solar power has experienced gains not only in popularity but in installations as well, signaling that it's more than just a passing fad and establishing it as a reliable source of clean, renewable energy.
In fact, in 2017, the Solar Energy Industrial Association reported that solar energy accounted for 30% of all new generation capacity – second only to natural gas.
Once considered relevant only for major corporations with the space and budget to support large-scale commercial solar power projects, the significant decline in the cost of materials and installation have brought solar within reach for even small businesses. Notably, one recent study found that almost half of businesses are working to increase the amount of electricity they get from renewable sources.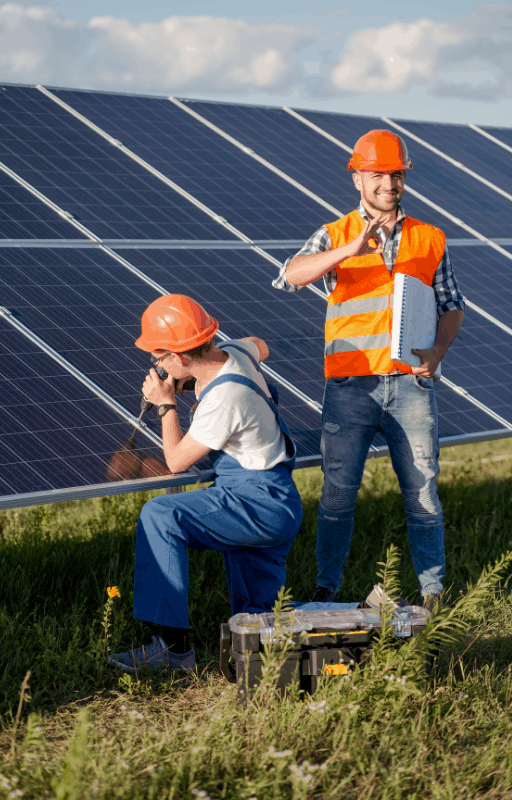 Business Solar Power Benefits
Save With Commercial Solar Power
The "average commercial property owner paid $1,950/mo for electricity before going solar. After installation, that was reduced to approximately $500 – a 75% reduction." 
70% of businesses state they have customers that expect them to rely on renewables to meet some of their energy needs.
80% of businesses believe that being environmentally responsible is important to their image.
80% of businesses promote their green strategy in their communications with customers.
Solar power offers more than just cost savings and environmental impact – 81% of businesses see solar as a way to reduce risk and increase resilience.
Businesses are finding that using solar power as a part of a larger energy management plan is important to attracting and retaining talent.
Commercial Solar Evaluation - Discover How Much You Can Save!